They're such a classy, on trend, figure flattering pair of denim shorts! Ladies, these jeans combine style and comfort into one perfect fitting pair of denim shorts! This is that style short that you get a pair and a spare as you'll wear these every day!
These jeans are that sweet spot mid-length fit! Longer than a booty short, shorter than a bermuda.. truly perfect for all walks of life! 100% disney and thigh-chaffing proof!
Did you see that button fly!? Button fly is the MOST flattering style feature on shorts! It visually makes your waist look smaller while also being SO comfortable!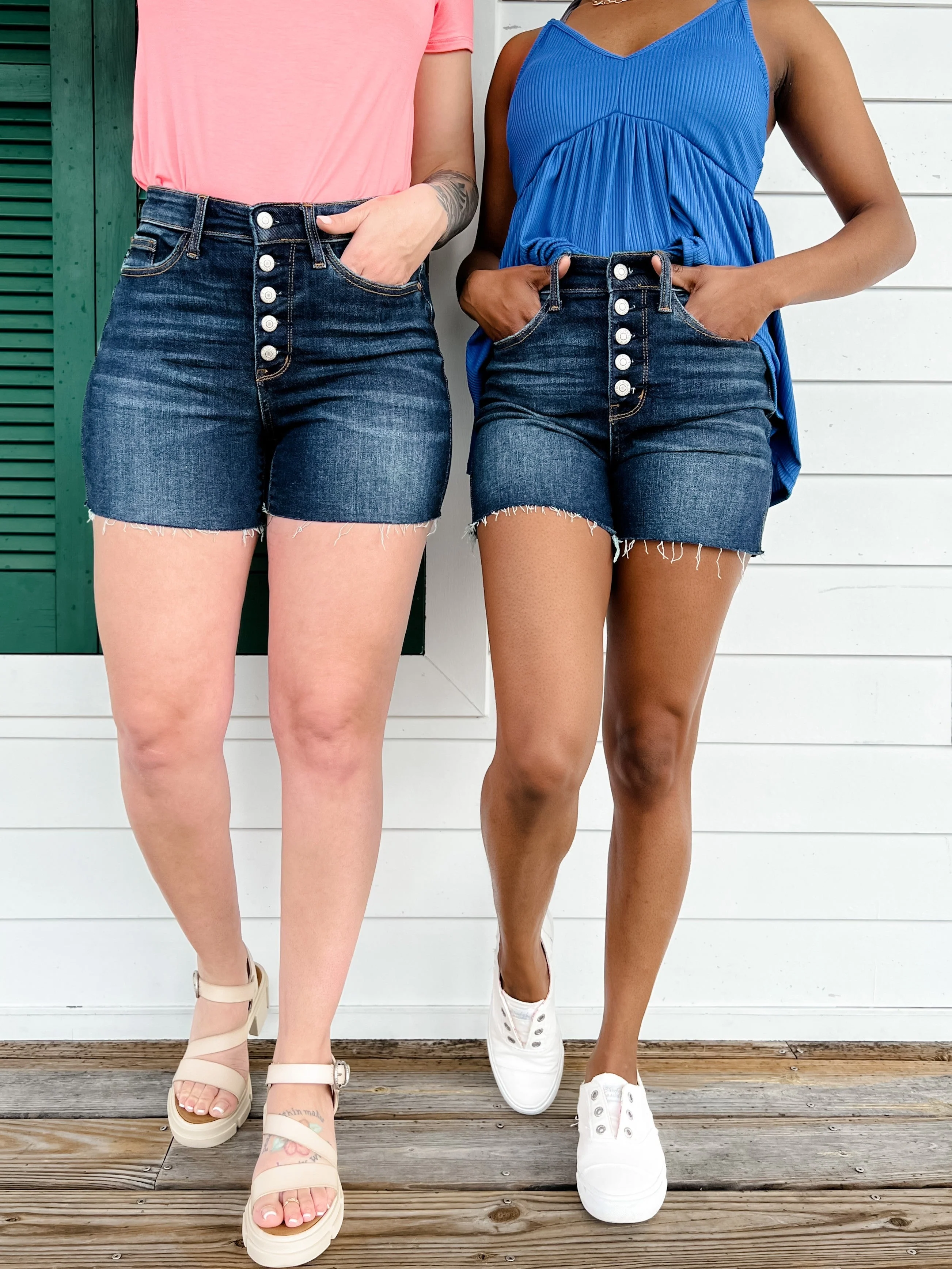 Description:
Fit | Feel | Stretch: Soft Denim | Great Stretch | High Rise.
Fabric: 93% Cotton, 6% Polyester, 1% Spandex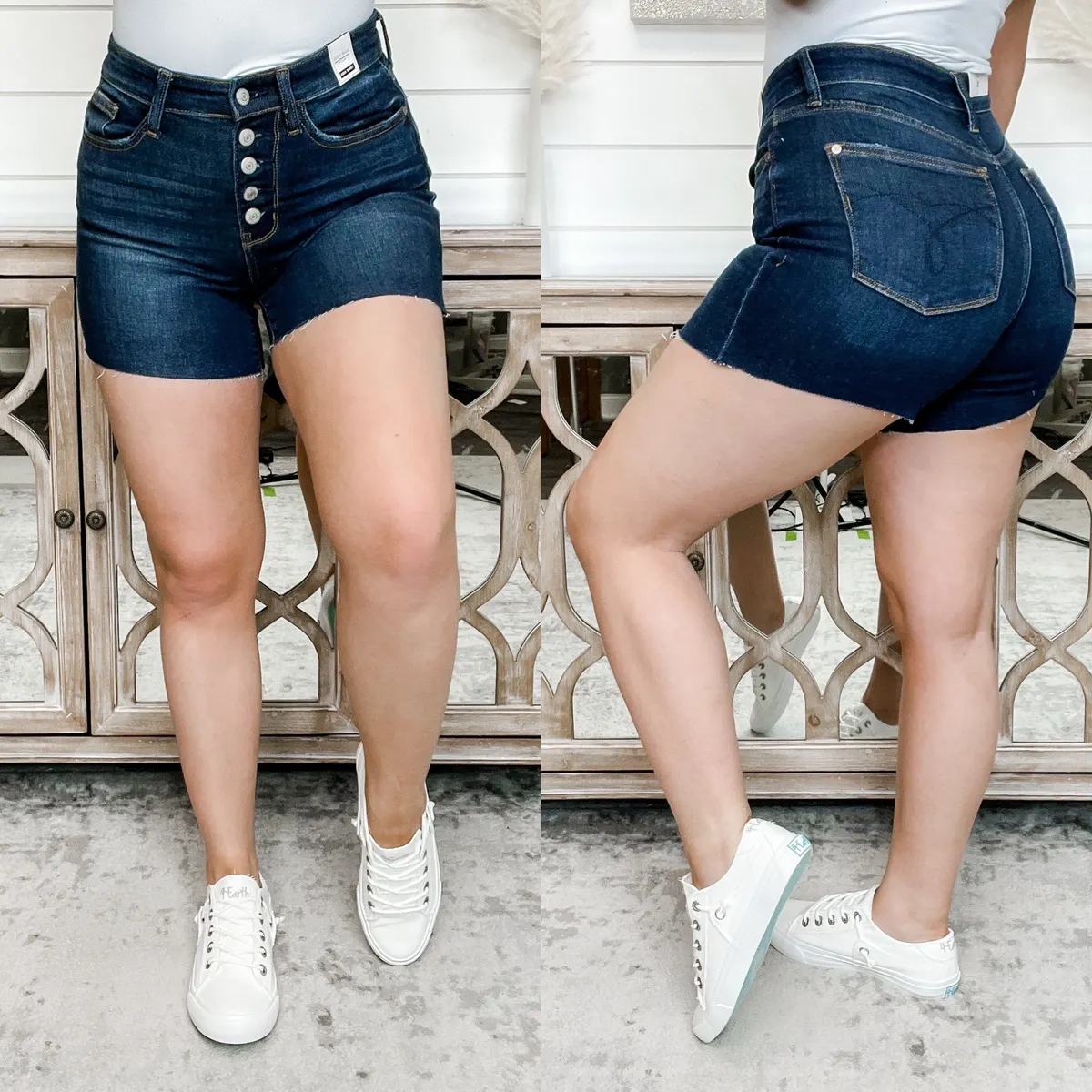 These jeans can be paired with a stunning shirt and wedges for a regal look! Or pair it with your favorite tank sandals and yellow sandals on vacation for a cool and casual look! Really, you can't go wrong!
Size Chart :
S: 2-4
M: 6-8
L: 10-12
XL: 13-15
1XL: 14-16W
2XL: 18-20W
3XL: 22W
Measurements:
Rise (size M): 10.5"
Inseam (size M): 4"
Rise (size 1XL): 11.5"
Inseam (size 1XL): 5"