Simple way to tidy up some clutter in style!

How to store all essentials in cosmetic bag? First of all
Get ready to elevate your beauty game with the Mony Cosmetic Pouch - a fashionable, convenient, and multifunctional solution for travel and everyday use!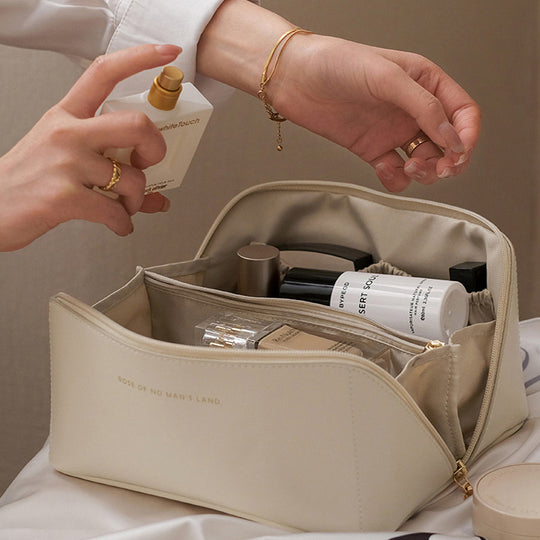 👛 LARGE CAPACITY: Maximize your storage space and style with our spacious, fashionable design - perfect for all your beauty essentials and more.
💯 HIGH-QUALITY MATERIALS: High-quality materials and waterproof design, ensuring that your beauty essentials stay safe and secure.

🌸 FASHION VARIETY OF COLORS: Look and feel your best with a cosmetic pouch that's not only functional but also fashionable, offering a variety of colors to match your unique style

💧 WATERPROOF PROTECTION: Protect your favorite makeup products from spills and leaks.
⭐ UPGRADED MODEL: Experience even more storage and luxury with the double-layered cloud model - premium creamy leather that's as soft as a cloud.

Don't let spills and leaks ruin your makeup collection!

Organize in style with our spacious, fashionable, and durable bag - perfect for all your beauty essentials.

Travel in Style - Organize your essentials and elevate your luggage game!
The ultimate travel companion for active women and makeup professionals - designed for those on-the-go.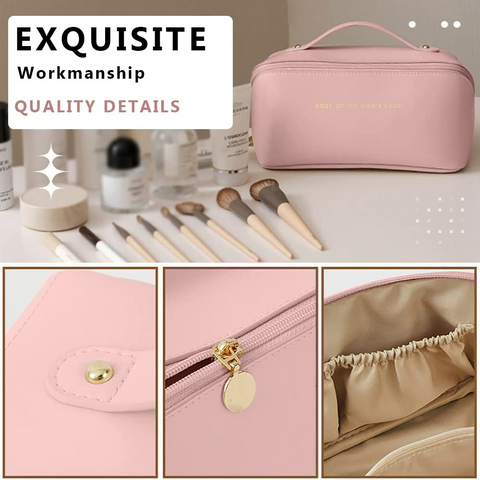 This is our current bestseller. Stocks are running out extremely fast.
GET YOUR SUPRETTO POUCH WHILE YOU CAN!