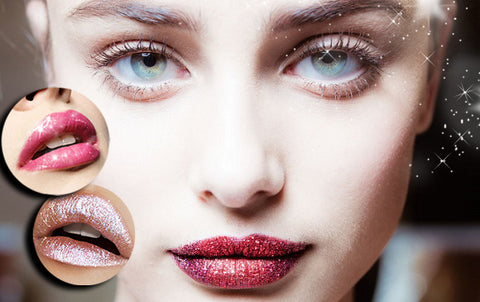 1. Brand liquid lipstick, high quality.
2. Pigment, long lasting, waterproof, kiss proof.
Function: Matte, metallic, waterproof, kiss proof, long lasting.

Feature

WATER BASED FORMULA: Diamond Topper's sparkle more than a disco ball on speed. This water-based formula is lightweight, long-lasting, and loaded with stardust.

CANDY GLITTERING LIPS: Gives you a blush/gold shift that brings the heat. Bow down to this royal color, youll be crushing diamonds and breaking hearts.

BARELY THERE FEELING. Diamond Crushers will make your iridescent pixie on acid makeup dreams come true without feeling heavy on your skin. They wont run, smudge, or feel dry and gritty as you send it to the next level.

PUT IT ANYWHERE. Diamond Crushers will never be an extra. Apply this high sparkle makeup topper over bare lips, liquid lipstick, as a highlighter on your cheeks and collar bones, or dab some in your brow so you will always be on point.