The Korean Technology Soluble Collagen Film is a game-changer in the world of skincare. Using an advanced electrospinning method, this unique product delivers its potent collagen essence paste deep into the layers of the skin, leaving it revitalized, supple, and youthful-looking.

This revolutionary technology makes the collagen film 100% soluble, allowing it to melt beautifully into the skin. By spraying a mist onto the film as it touches your skin, the patented collagen essence is fully dissolved, infusing your skin with deep moisture and plumpness, and enhancing elasticity and radiance for a revitalized and youthful complexion.
See What our customers are saying:

"I have been struggling with nasolabial folds for years, and I've tried so many products without success. However, after using theOveallgo™ Korean Technology Soluble Collagen Film, I can honestly say that my nasolabial folds have visibly reduced. The film has helped to firm and lift the skin around my mouth, smoothing out the wrinkles and fine lines. The area now looks much more youthful and plump, and I feel much more confident. I was pleasantly surprised by how quickly I saw results, and I love that the product is so easy to use. I would definitely recommend this product to anyone who wants to reduce the appearance of nasolabial folds or other signs of aging. It's a game-changer!"

Fiona Hawthorn, 29, Charleston, South Carolina
"Idk what's in this, but it's nothing short of miraculous. The level of moisturizing is off the charts, so it makes those fine lines plump up and disappear. I am a restaurateur with a very hectic daily schedule and thisOveallgo™ Korean Technology Soluble Collagen Film somehow rejuvenates my skin particularly the wrinkles in my face and I look stress free. It smells great, very light and subtle, not strong at all. This is only my 2nd month using it, and it will now be a permanent part of my skincare routine."


Megan Jacobs, 32, Baltimore, Maryland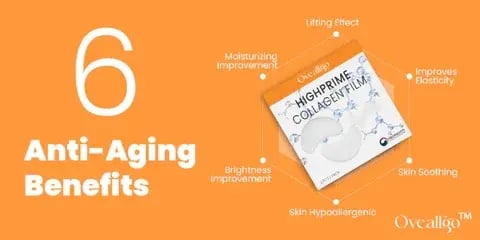 Specially crafted in South Korea using US Patented Collagen Nanofiber Technology, this innovative product will help you achieve smooth, bright, and youthful-looking skin.
By the time we reach our 40s, collagen production has decreased by up to 25%.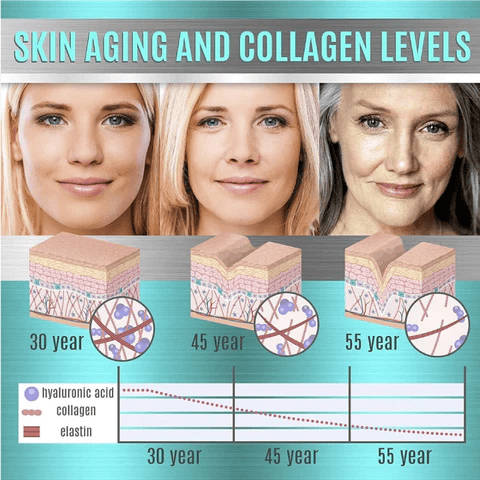 Collagen plays a crucial role in maintaining skin elasticity, firmness, and hydration.
However, as we age, the body's ability to produce collagen naturally begins to decline. This process typically starts in our mid-twenties, and by the time we reach our 40s, collagen production has decreased by up to 25%.
TECHNOLOGY
Korean Technology Soluble Collagen Film utilizes the innovative Korean technology to deliver a powerful and transformative skincare experience. This technology enhances the effectiveness of the product's active ingredients, allowing them to penetrate deeper into the skin and provide more noticeable results. With the help of Korean technology, leaving your skin smoother and brighter.

Benefits of Korean TECHNOLOGY
✅ Boosts active ingredient absorption.
✅ Deeper penetration for better results.
✅ Gentle and pain-free peeling.
✅ Enhances skin's radiance.
✅ Reinforces protection against stressors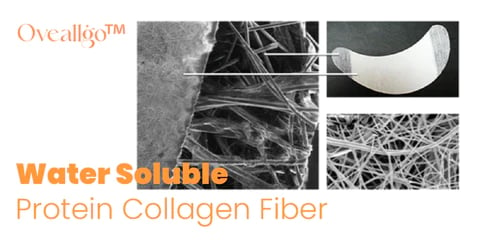 Korean Technology Soluble Collagen Film is enriched with marine collagen, which is small-molecule and quickly absorbed into the skin. Sourced from the deep sea waters of the South Pacific near the Coast of New Zealand, this type of collagen is similar to the collagen naturally found in human skin and delivers significant anti-aging benefits. By adding this product to your skincare routine, you can achieve a firm, lifted.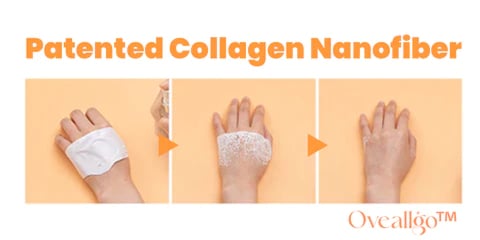 The soluble collagen film contains 2 Powerful hydrator Ingredients:
Hyaluronic acid &High-content collagen
Help retaining moisture and brightens the complexion to give it a luminous glow. They have a calming effect on the skin and helps to protect the moisture barrier, which keeps the skin healthy.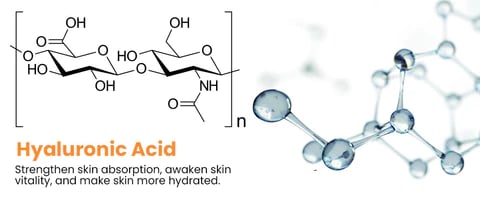 Hyaluronic acid - Has been used in skincare products for its hydrating. When applied topically, it penetrates the skin's outer layer to help retain moisture and improve skin elasticity, Hyaluronic acid also promotes collagen synthesis, which is a key component of healthy, youthful-looking skin. By improving the skin's moisture levels and stimulating collagen production, hyaluronic acid can help smooth and plump the skin, leading to a more youthful, glowing complexion.

Copyright possessed by Oveallgo™ Group.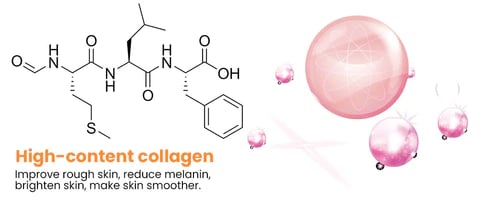 High-content collagen in aging products can work in several ways to improve skin health and appearance. When applied topically, the collagen molecules can penetrate the skin's outer layer and stimulate fibroblasts, which are the cells responsible for producing collagen. By stimulating collagen production, the skin becomes firmer, more elastic, and better able to resist the formation of wrinkles and fine lines.
In addition, high-content collagen can help to hydrate the skin by binding to water molecules and retaining moisture. This increased hydration can improve skin texture and plumpness, creating a more youthful and healthy appearance.
Sandra submitted these photos of her face improvement journey with the help of the Korean Technology Soluble Collagen Film:
Week 1
I am a 56 year old high school teacher. All of that stress handling students, teaching, and calculating grades as well as my age, made my skin dry and wrinkled. Now, I tried using the Korean Technology Soluble Collagen Film as suggested by my sister who uses it to keep her skin healthy and young. At first I was a bit hesitant to try it but I am glad I did because in just a few days of using it I felt the tightness of my skin right away.
Week 4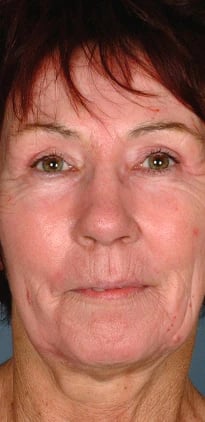 This is a great facial product because after using it for a month, my wrinkles in the forehead are diminishing slowly and the texture of my skin is becoming firmer and clearer. My students did notice these changes and they often compliment me as well as my husband. He said that the blemishes and stress lines that I have are getting lessened each day. I am happy with these outcomes and am excited to see more improvements.
Week 8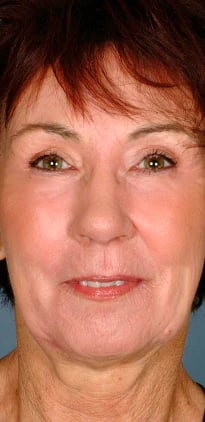 Due to the constant hydration that my skin has been receiving and maintaining, my skin has donned a much younger and fresher skin. My wrinkles have also started to become tighter. The tightness didn't feel painful and I didn't experience any sort of inflammatory or allergic response when I applied the Korean Technology Soluble Collagen Film on my face. This is really life changing! I look several years younger and I love it whenever I stare at myself in the mirror each day!


Sandra Hopkins, 56, Barstow, California
What are the features of this Korean Technology Soluble Collagen Film?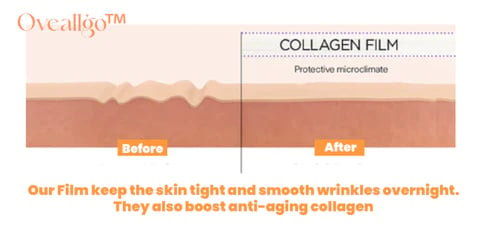 99.86% Collagen, 0.14% Hyaluronic Acid
Brightens Uneven Skin Tone
Lifts & Firms Skin
Soothes Sensitive Skin
Patented Collagen Nanofiber Technology
Boosts Moisture & Plumpness
Smooths Fine Lines & Wrinkles
How to Use: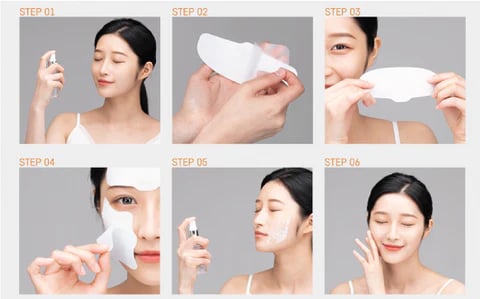 Wash your face
Apply some toner to remove excess dirt
Apply the Highprime Soluble Collagen Film on the area concerned
Spray some collagen mist
Leave it to penetrate the skin
Use it regularly for best results
Specifications: