Wrap yourself in the cozy warmth and stylish elegance of this cardigan!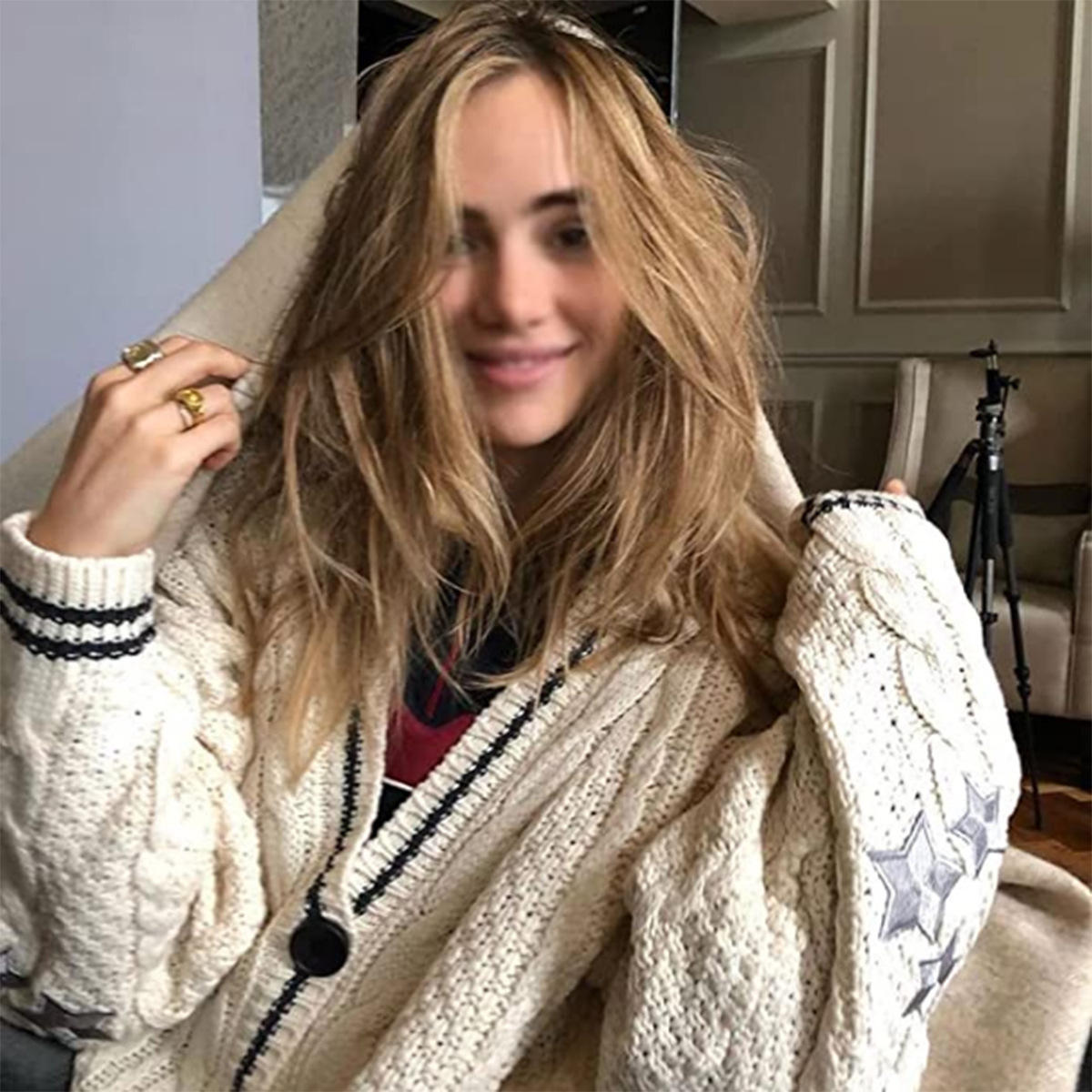 Star things may add some fun to your winter outfits. These cosy knitwears cut to a super flattering silhouette, features star embroidered, contrast striped detail and drop shoulders design, ended with button fasten to the front.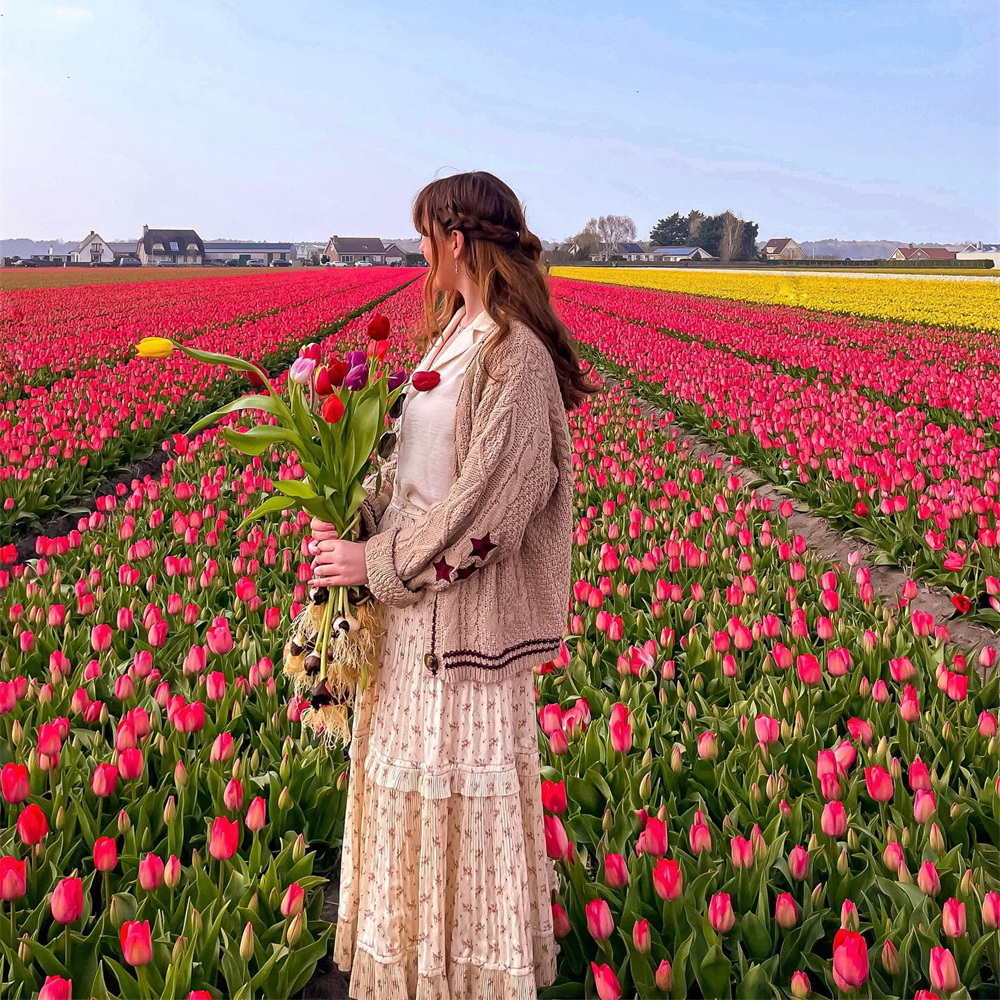 Highlight
Oversized Knit Cardigan with v-neck design perfectly modify the neck and face shape, make your collarbone appear, looking pure and elegant.
Star embroidered decoration is more unique and richer than solid colors, and looks more lively and romantic.
Long sleeve cardigan with striped collar, placket, cuffs and hem, button down closure, gives the cardigan layered and three-dimensional look.
Twisted knot effect with the moving needle process, shape the perfect lines of the body in detail, while making the fabric look fluid and enhancing the sense of layering.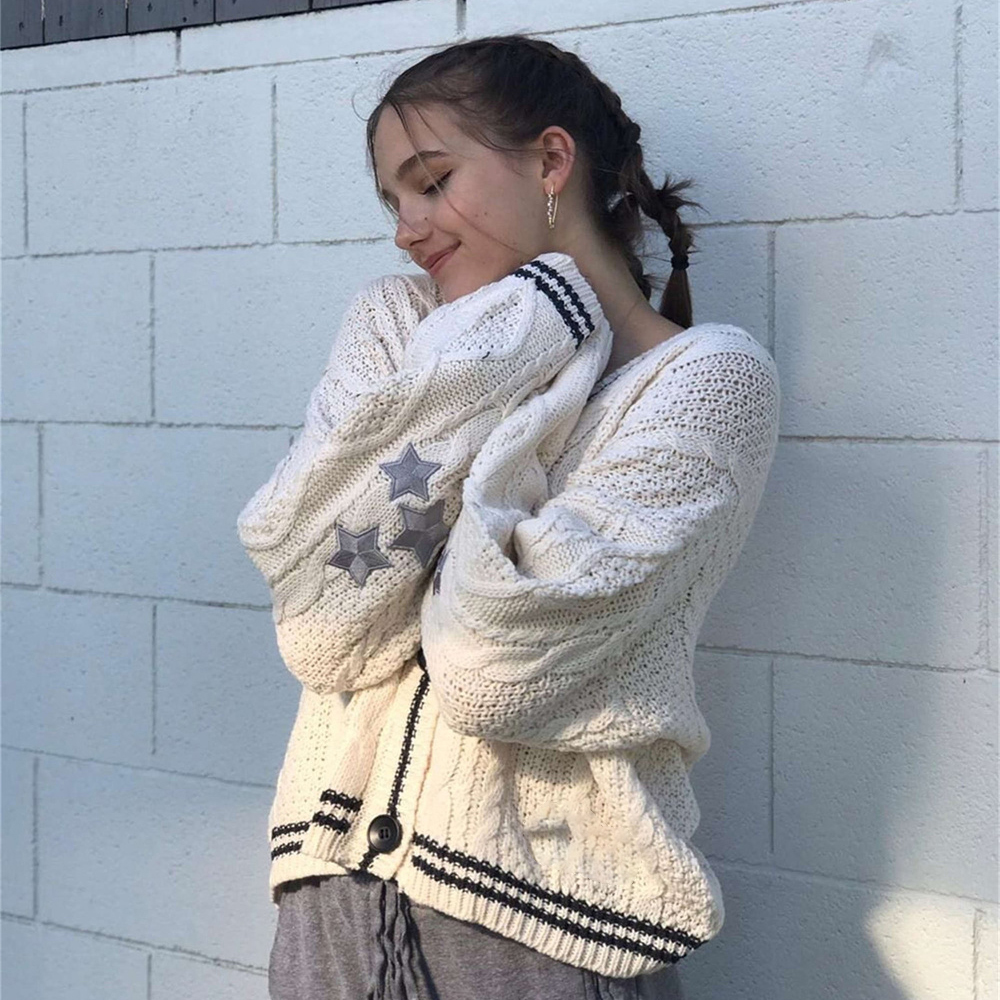 Soft and comfy knit fabric, suitable for fall and winter, lightweight, soft and breathable with proper puffiness, making you feel comfortable to wear.
Fashion match with tops, T-shirts, dress, boots, blouse, skirt, leggings and jeans. The simple and elegant knit design makes the whole long sleeve look very casual!
Great for daily, concert, street, vacation, school gathering, shopping, work, outdoor, etc.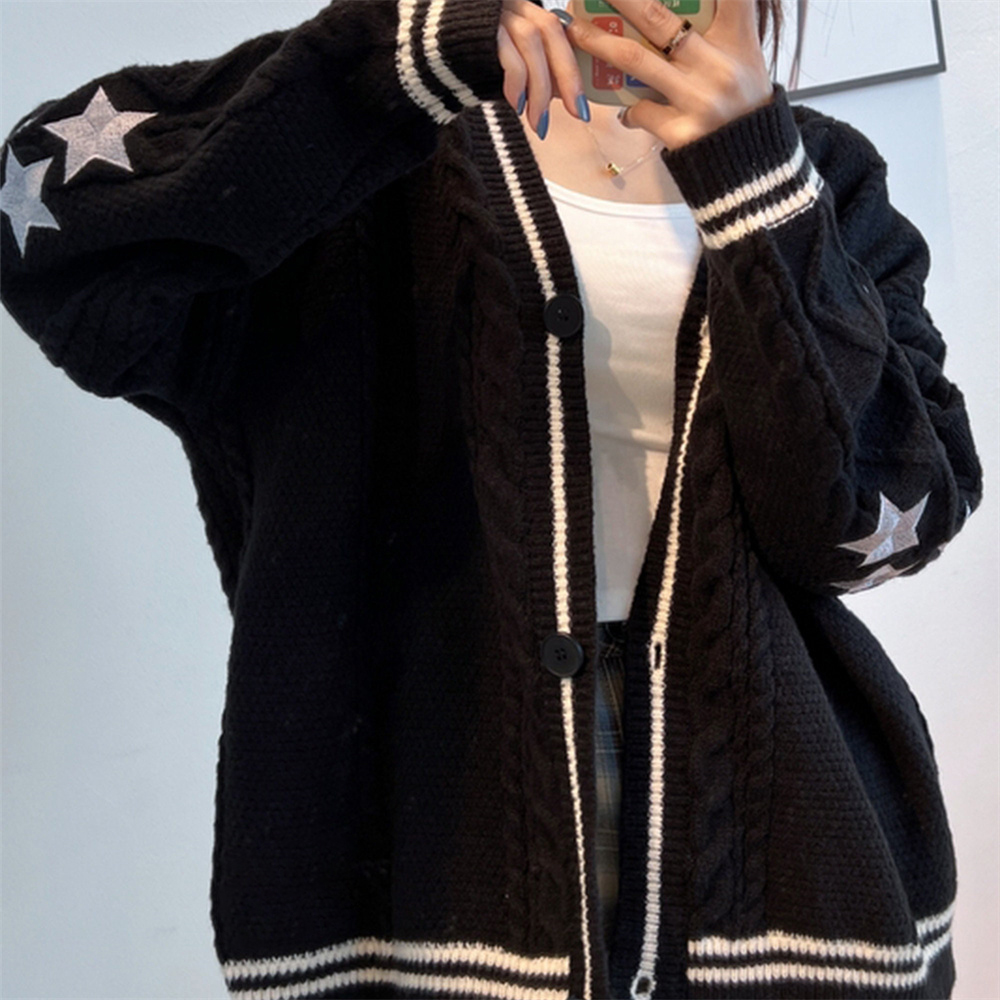 Oversized Star Embroidered Cable Knit Cardigan, this 2023 limited edition sweater features intricate embroidery and a cozy crochet design, making it a stylish addition to any wardrobe!!!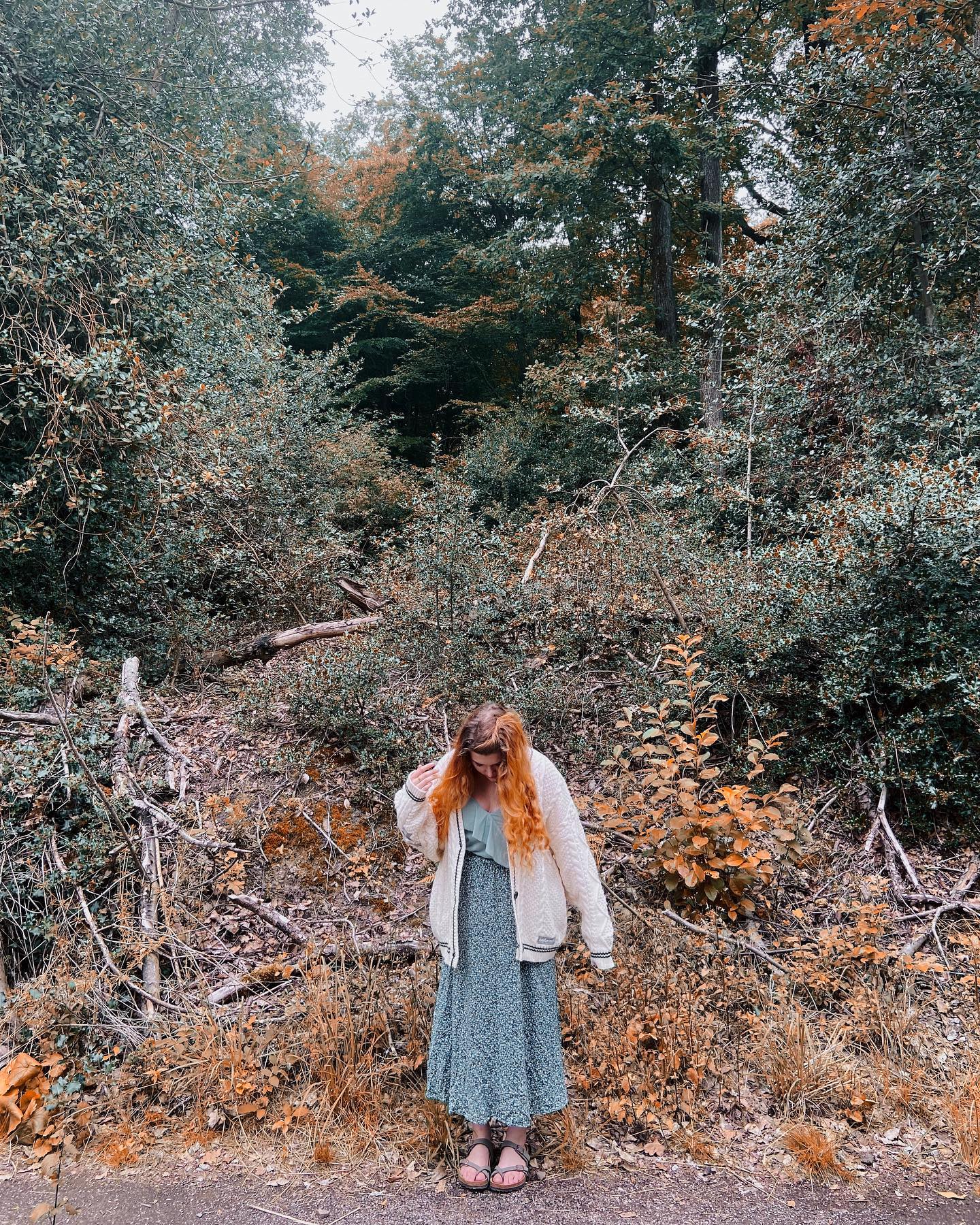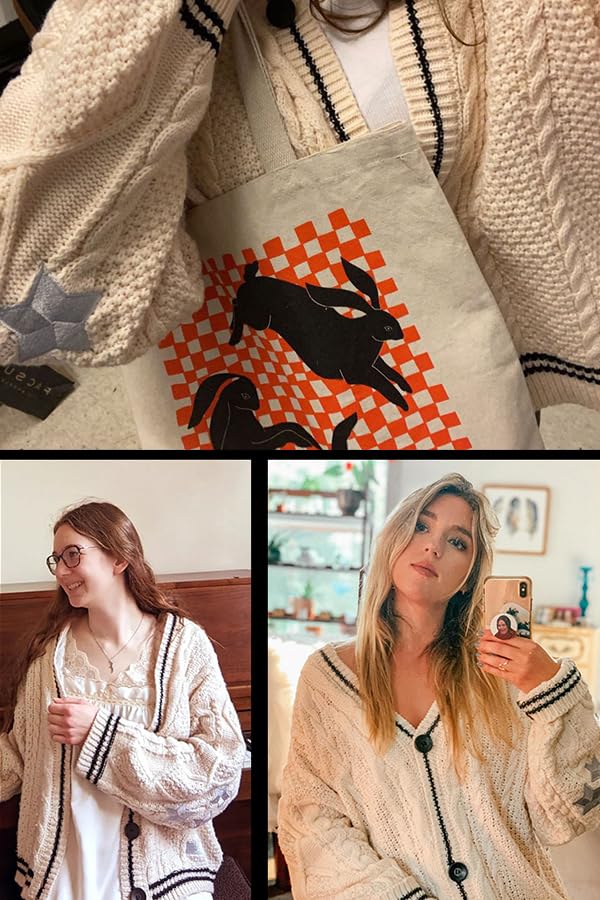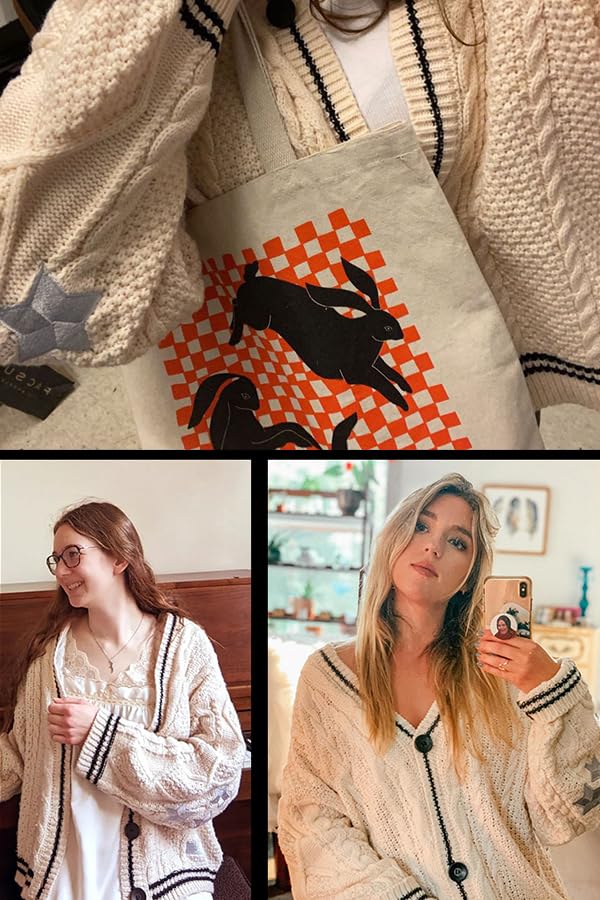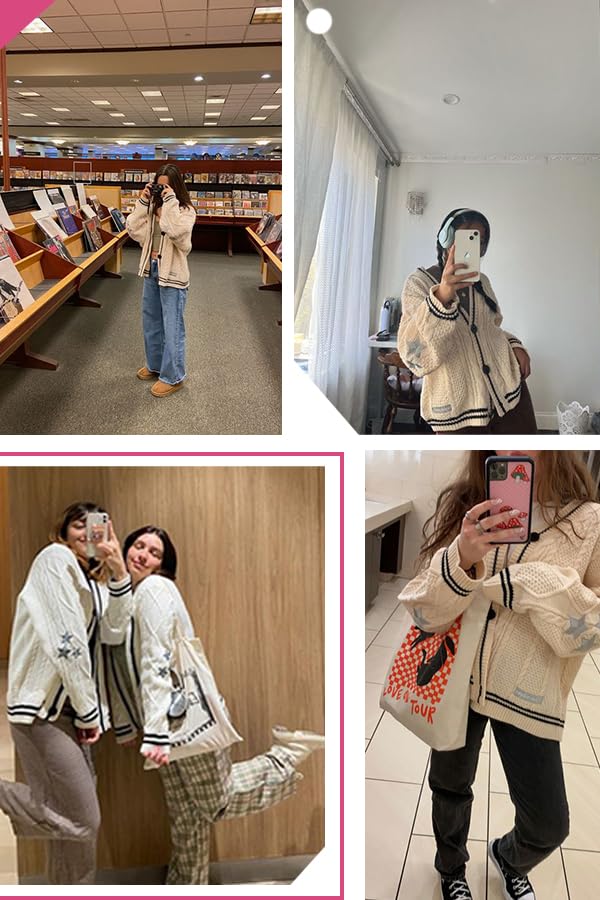 Fabric
Polyester, Acrylic
Size Chart